In Aug this year, I dropped by at the Bangalore 2016 WhatHiFi event. Every piece of equipment that go into making a good home theater was featured in the event. On display were projectors, screens, speaker systems, amplifiers, seating furniture… Everything you would need to build a great home theater. Both desi and international brands were on display, totaling to ~120 brands!!
My older brother Praveen, my friend Murali and I went to the event. It was a three day event and we went on the first day. I have a BenQ MS-506 DLP projector and a Bose Lifestyle 535 home theater setup for a couple of years now. When I walked into the show, I wanted to sample non-DLP projectors and home-theater brands outside of Bose. I had sampled ProFX, B&W, Sony and Yamaha before. I was super-curious to checkout other brands.
First, I saw a 4K 3D projector from Epson. It was fantastic. The price (8 Lakhs / ~12000 $) was too steep for me to consider buying. I then experienced a demo of PSB speakers. Awesome! Again, very expensive. I strolled by BenQ, Triad, Quadral stalls. They all had impressive systems. By the time I came out of the BenQ & Epson stalls, I was clear that I had to upgrade my projector to something Full HD 3D. I was however still not clear as to what projector kind (DLP, LCD, LED) to pick up.
My friend Murali, who was exploring stalls by himself, then called my brother and I to checkout speaker systems from a company called Invention Audio (who of0course had a stall there). The three of us sat there and listened to a few tracks on his system. The experience was way beyond awesome. I have personally never experienced speaker systems render silence between notes so profoundly as these did. Every other speaker (Bose, PSB, Triad, ProFX, Sony) seemed like noise in contrast to the pure-bliss the sound was from Invention Audio's speaker systems. Praveen, Murali and I walked out of the stall with a clear intention to buy Invention Audio's speaker systems even if it meant selling our kidneys.
After coming back from the show, I just had to do something about my media room. After moving into my new (rented) house in May, we setup the home theater in the media room. The distance between screen and projector was 140 inches. I had a 320 cm screen available at my disposal, although my BenQ projector was not filling the entire space.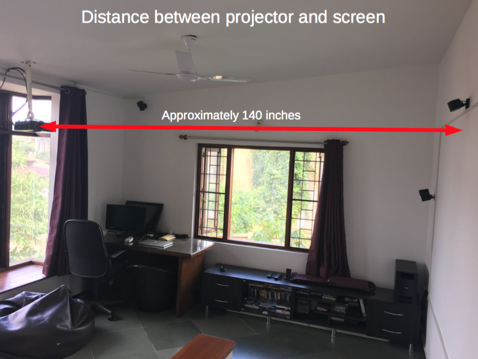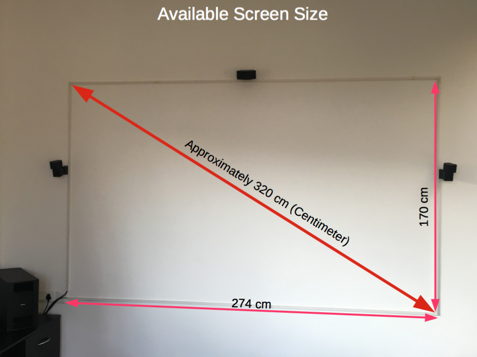 The flooring in the media room had Kota stones and I had one bay window and another wall window in the room. The right wall of the media room opened into a staircase. Obviously the room had a lot of acoustic goofups.
First, I bought a BenQ W2000 FullHD 3D projector. I choose to go with this after sampling a bunch of DLP and LCD projectors. While LCD projectors are cheaper and offer a higher contrast ratio on paper, the quality images projected by DLP projectors is simply fantastic. Especially for movies. Besides BenQ-W2000 supported Rec-709 color palette and offered an impressive 3D projection. I got it ceiling mounted, just like the old BenQ projector I had.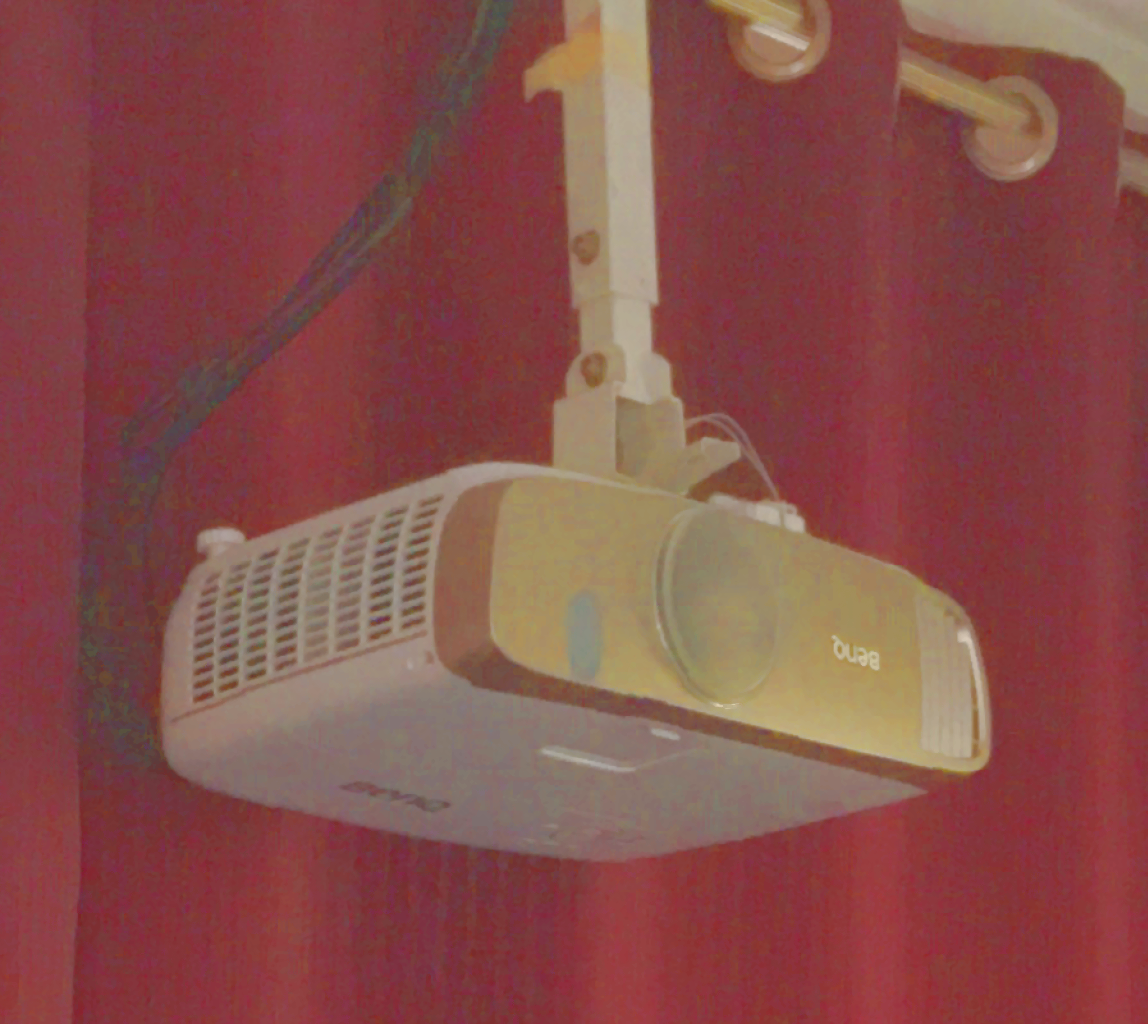 I now had a projector that filled the entire 320cm screen. And it looked Wow! Oh wow!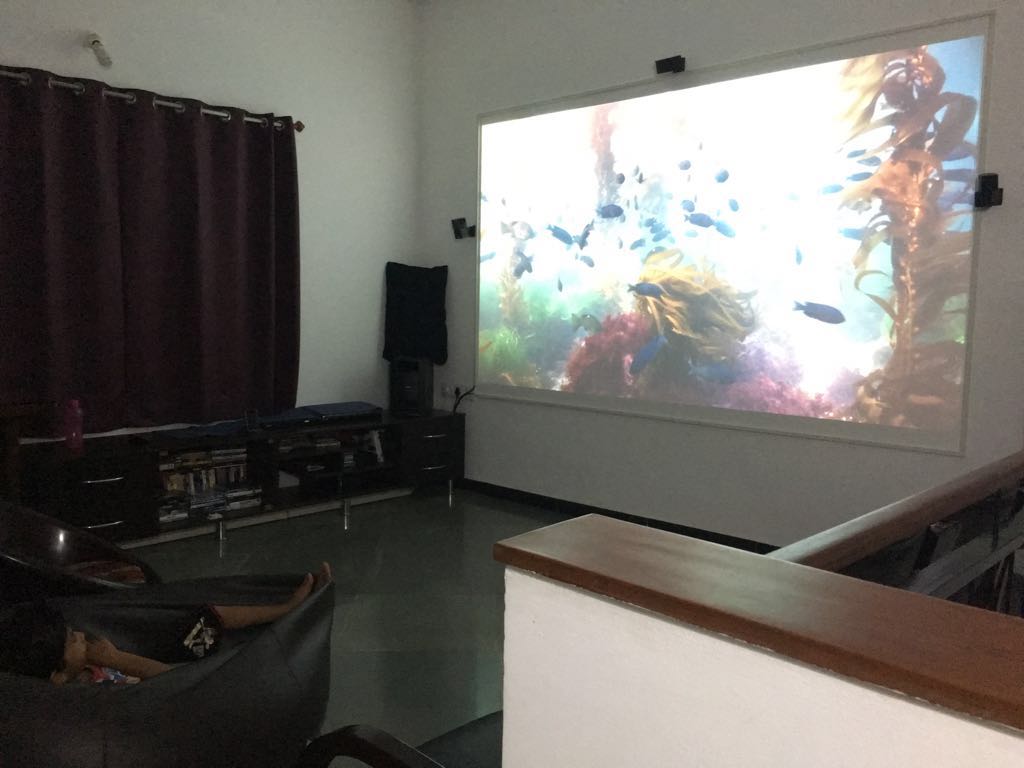 Next, I invited Sandeep Jawalkar from Invention Audio to visit my house and advise me on upgrading my home theatre. When he visited my house, the first thing he told me to do was to treat my media room for acoustics. He advised me to install a sound-absorbing carpet, hang acoustic panels at the first point of reflection for each speaker, install at-least two bass traps, to "tighten the bass" and get a jute-lining stitched to curtains in my media room.
I sampled a lot of carpet options before settling for carpet-tiles from Interface Flor. I bought three boxes of these carpet tiles and had them installed on the floor of my media room.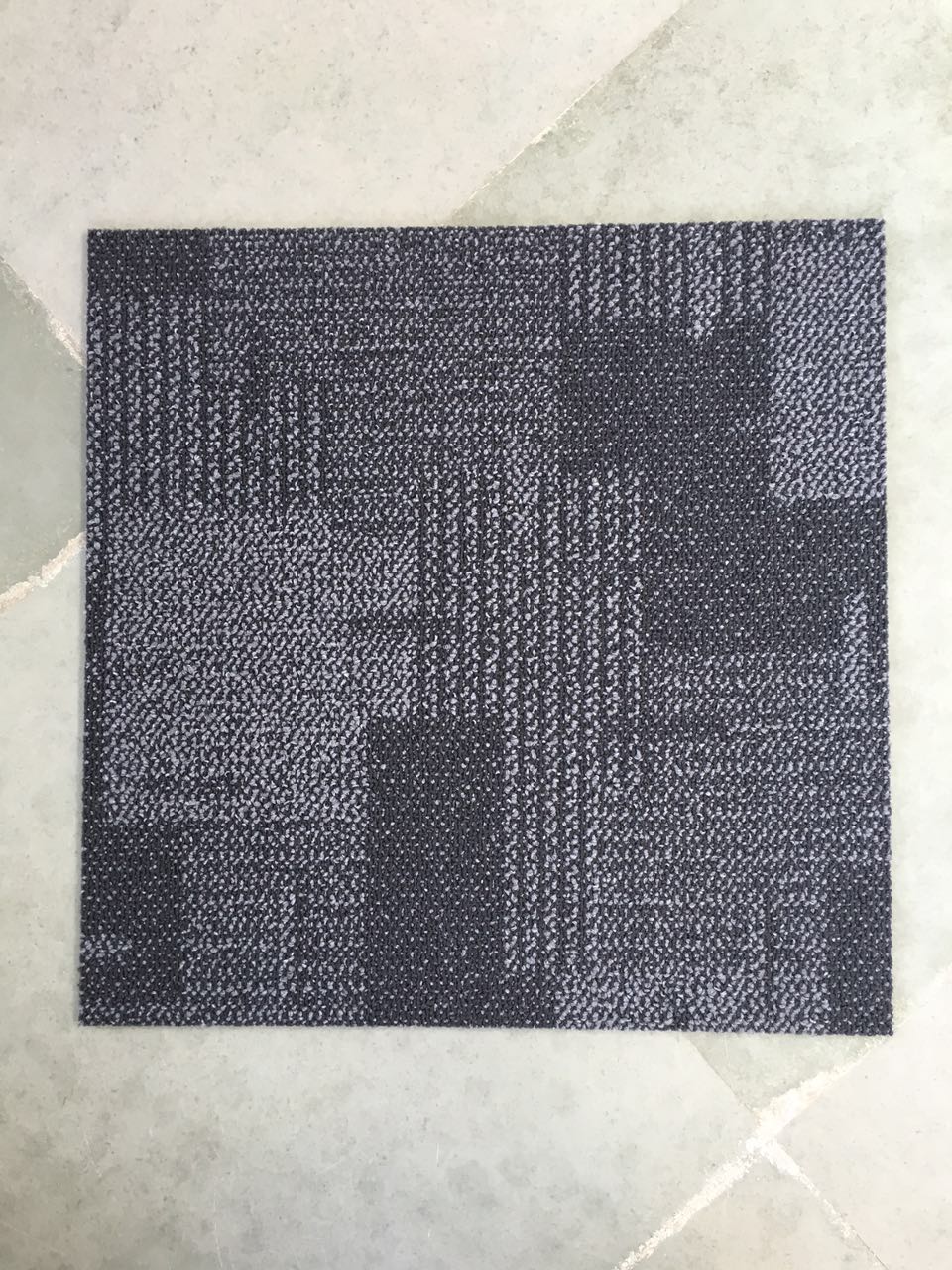 The carpet now filled the media room from edge to edge. Once I got the whole floor of my media room covered with these carpet-tiles, I started to notice the dramatic shift in the quality of the sound from my home-theater.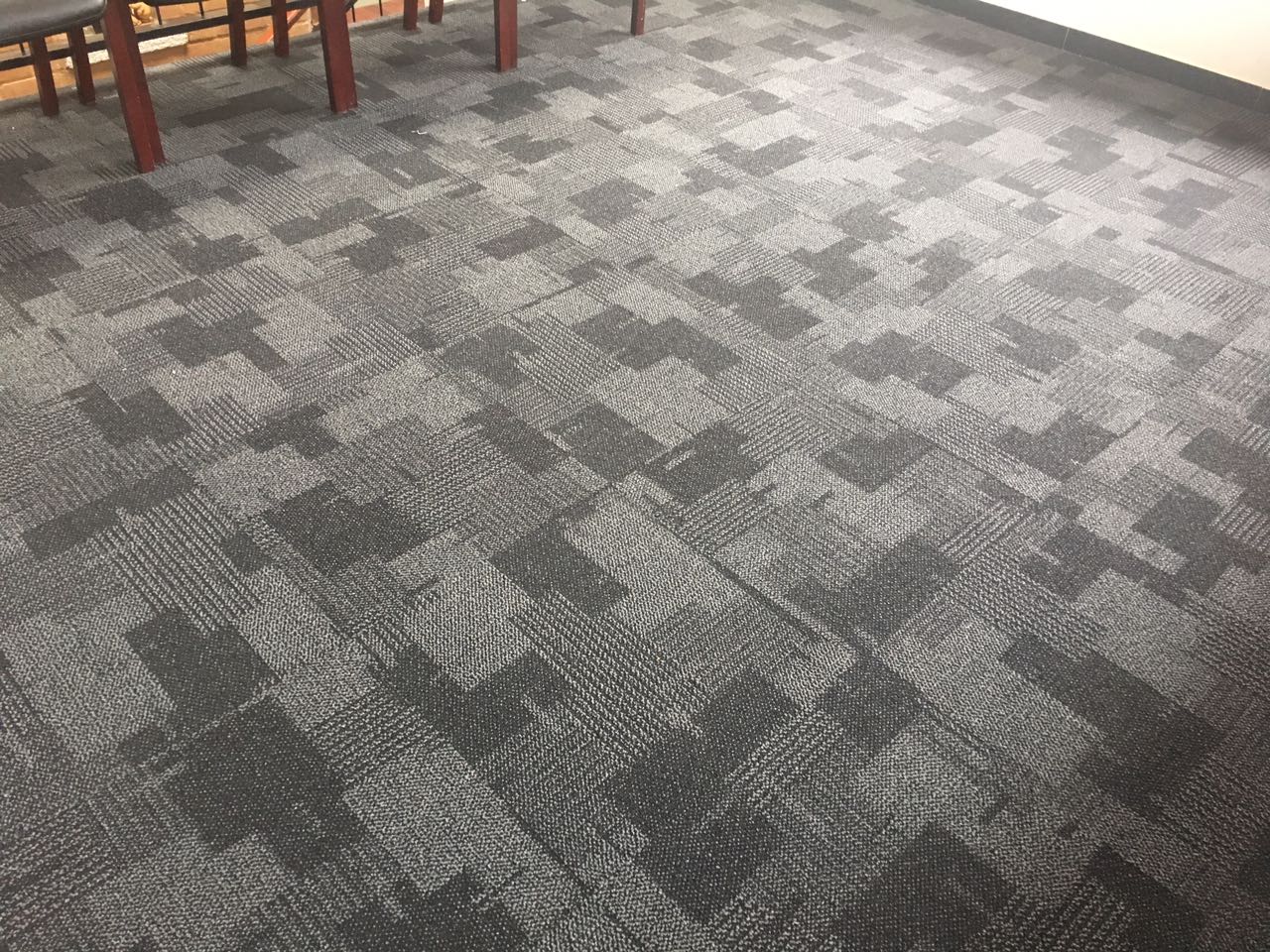 The dialogues were now far more clear than before. Sandeep Jawalkar had told me that this would happen. He had told me that the Kota stones on the floor in the media room was causing too many sound reflections, thereby introducing interference. Convinced that further acoustic treatment would be very useful, I placed an order for 5 acoustic panels and 2 bass traps with Invention Audio.
They arrived a month later.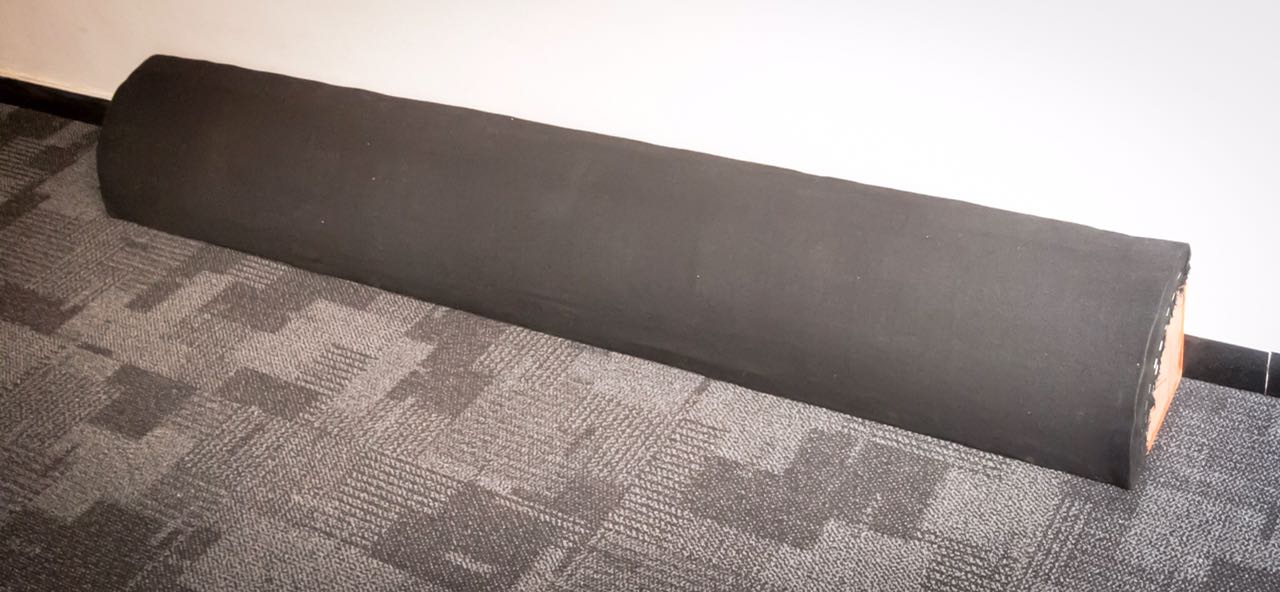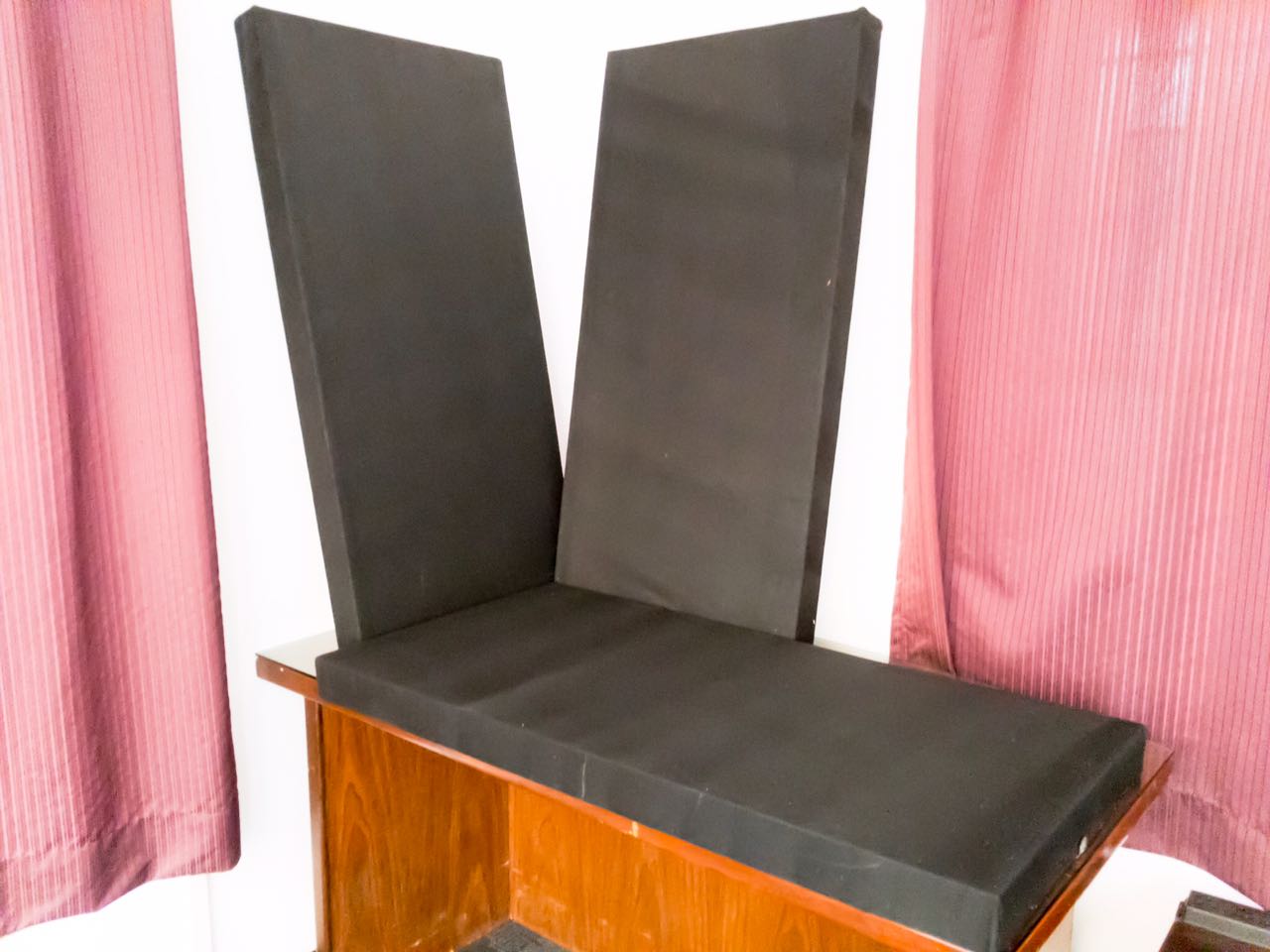 The panels were made from grated pine-wood and the bass-traps from rubber. They were custom made by Sandeep Jawalkar and his team at Invention Audio. My friend Murali, my brother Praveen and I installed these panels in our house.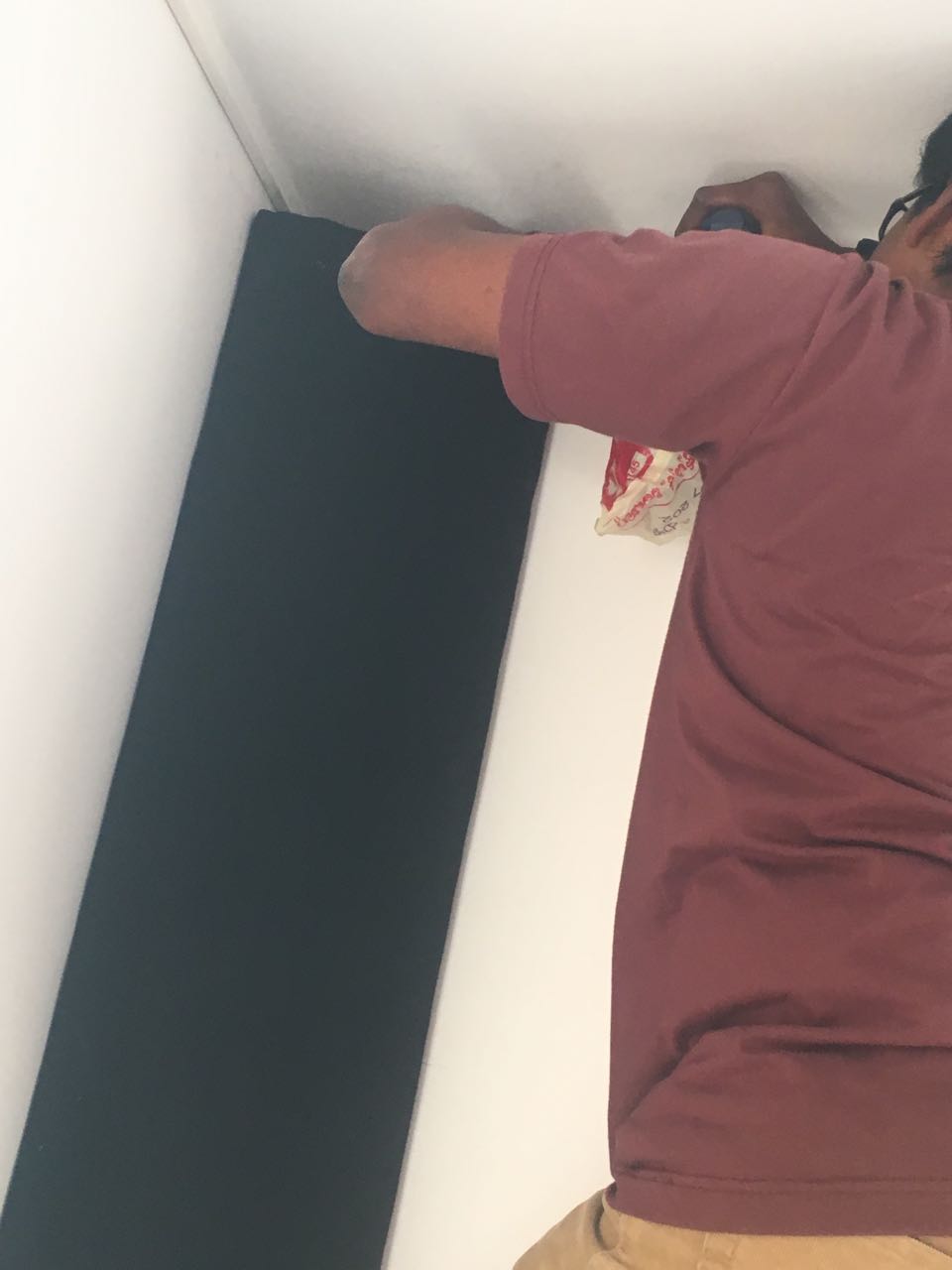 Finally, we got them all installed nicely.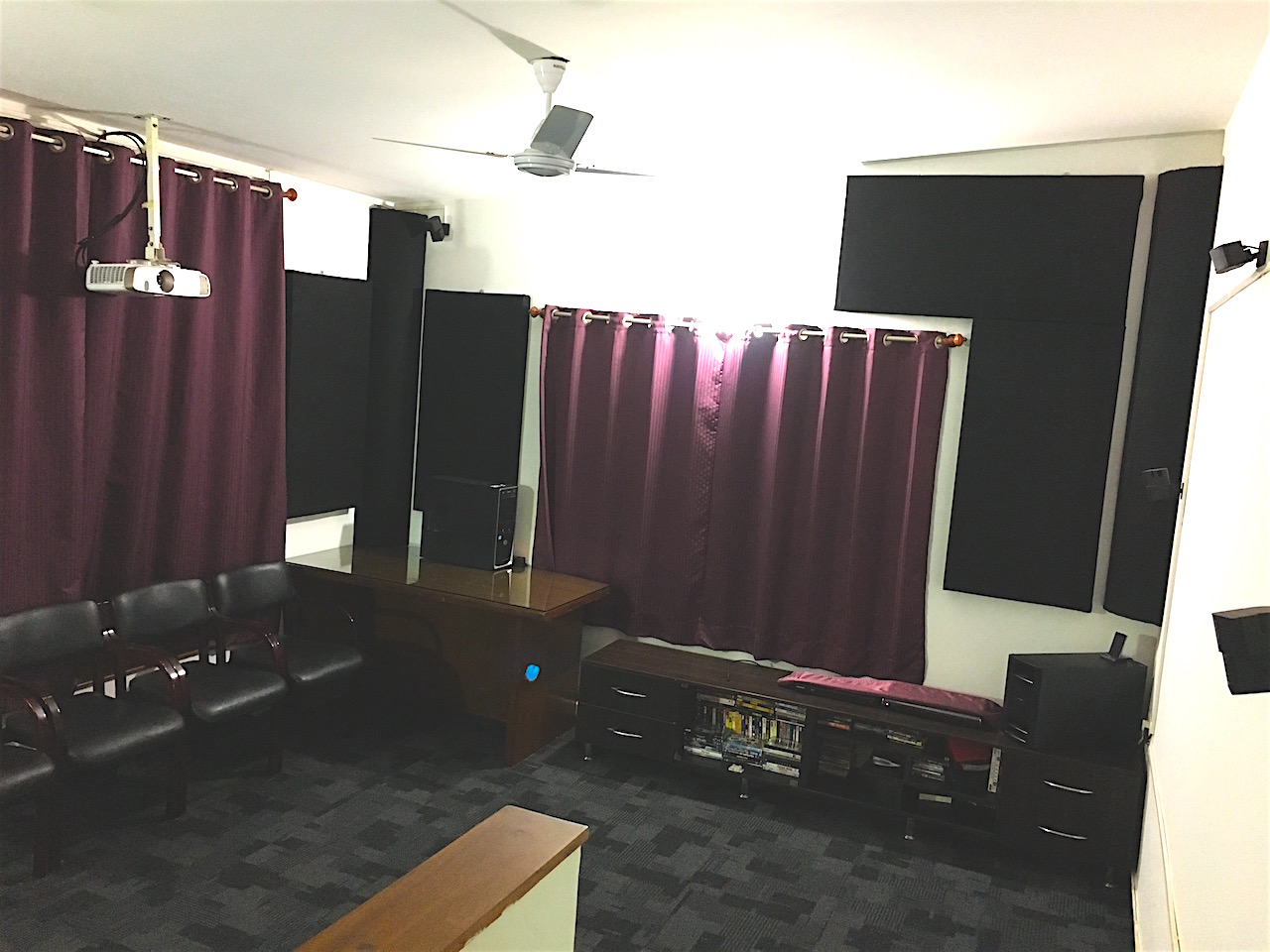 Now, the sound in my home-theater is extraordinary. The same Bose speakers sound so much better with acoustic-treatment than without. I have put together a small video review of the acoustic treatment here:
Sandeep Jawalkar also told me about an open-source-software called Kodi, which I can install on an old PC and convert it into a media-center. I did that last week and I am now able to play all my old MP3s and movies directly from the PC. I don't use any addons on Kodi, just the standard install. Hoping to configure TED and YouTube addons soon.
I am very clear that I will buy Invention Audio's speaker systems soon. I dont know when, but soon. Sandeep Jawalkar has offered to help me upgrade my home theater in stages so that I wont have to take up a steep investment all at once.
For folks reading this blog: if you are an audiophile or even an audio-enthusiast check out products from Invention Audio. Its a desi company and has products that exceed quality of most international brands.