On February 2013, I bought a 15″ MacBook Pro Retina Display Notebook. It came with a 512GB solid state drive, 16 GB of RAM, 2.7 GHz i7 processor running Mac OS 10.8.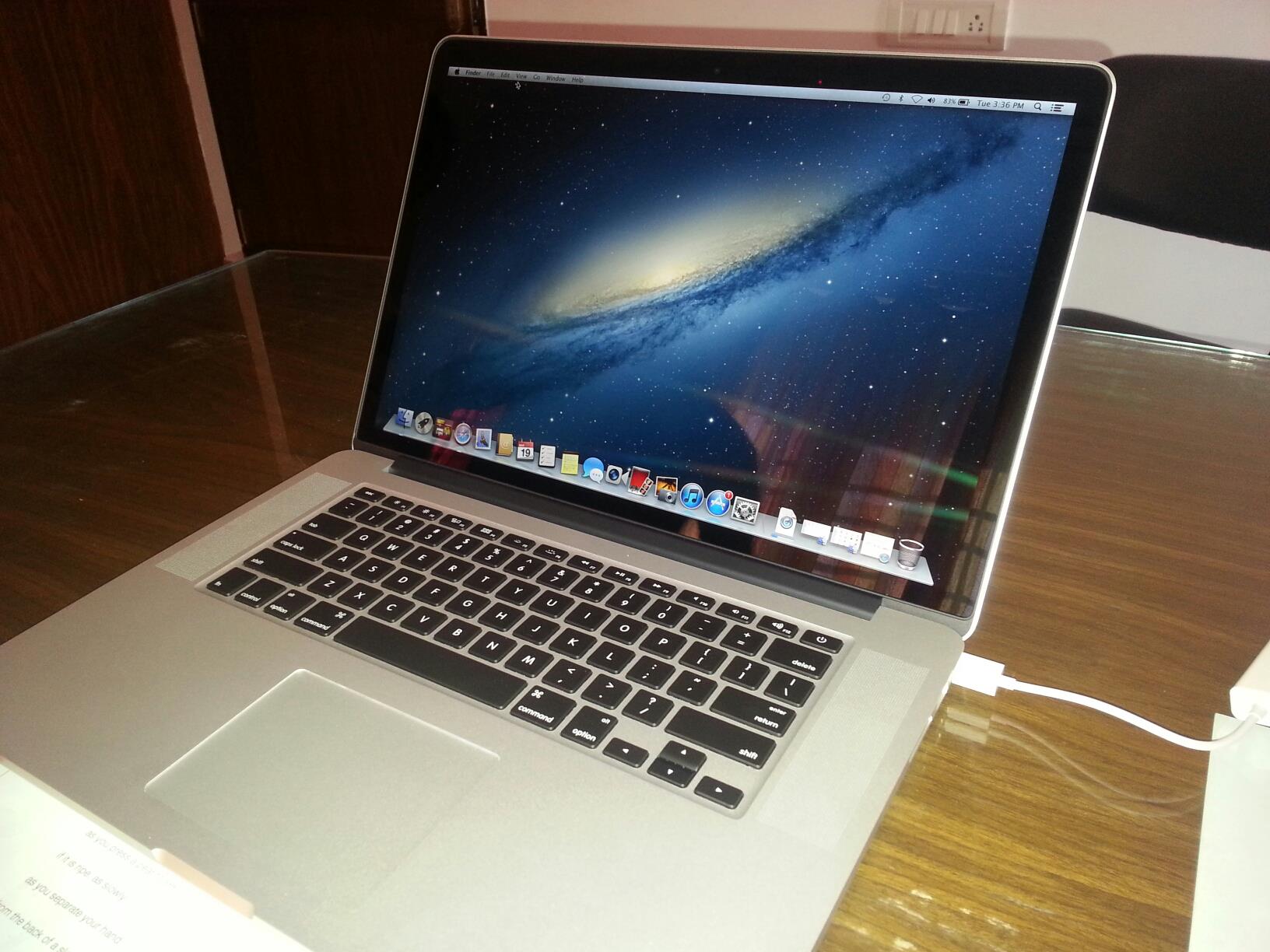 Over the years I have upgraded the OS to Mavericks and now Yosemite. It will be 2 years since I bought the laptop in 4 months. And it still feels new!
I am not a newbie to notebooks. My father had bought his first IBM Thinkpad notebook in 2000. My brother bought his first HP notebook in 2006, then upgraded to a new one in 2010. My wife bought a Sony notebook in 2009. A good friend of mine had bought a high end Sony notebook around the same time. I have friends who own Acer, Samsung, Lenovo notebooks as well. My first notebook was a Dell Inspiron Notebook in 2005, then I bought a Dell XPS in 2008 and then another one in 2011. Each time I went for top-end specs available in their lineup of notebooks. So they obviously cost a lot of money. But then, I was always very happy when I got to use the notebook because I would get the money's worth.
But a constant feeling associated with all of those notebooks (both mine and the ones that my friends and folks owned) was that they would feel old, clunky, slow and generally uninspiring after about a year's usage. I could never point my finger on what exactly was it that made the notebook "feel" old.
Perhaps it was the fact that those notebooks would make a lot of noise (processor fan, moving parts in the hard-disk),

or that the battery backup would keep getting worse each month (providing 3 hours backup in the beginning to roughly 30 minutes by one year),

or the fact that the hard-disk would make a lot of noise (giving me an impression that the system is working really really hard),

or that it would become hot and I would find keeping my hand on the keyboard a challenge

or that the UI of the respective operating systems (mostly Windows) would seem aged and out-of-fashion.
Within a year of using those notebooks, I would begin counting my days for the completion of the 3 year timeline (I had set for myself) before I could go shopping for a new one.
I was always a Apple hater (although I had never used their products) because of the steep cost of their products. I would always reason "I can get two laptops, each having far better hardware for the price of a single MacBook Pro; so why should I spend so much money on it?" My cousin brother, Aadithya Udupa, started using MacBook Pro at his work (Akamai). Within a couple of weeks he started speaking highly of the notebook. He was encouraging me to go for one. Finally, I relented and decided to give it a try.
February 2013, I bought "the" MacBook Pro!
The joy of owning this notebook started with the unboxing itself. The simplicity of packaging coupled with the sheer beauty of the package itself made me realise that Apple is a whole league apart. Even the power-cable was beautifully crafted. The connector would attach to the notebook with a magnetic lock. The power-cable was all white and "thin". The notebook's body was all aluminium. It did not weigh like a "dumbbell". Fewer connector ports. Retina Display. And most important of all OSX!
Over the past ~2 years of usage, I have found using the MacBook Pro an absolute pleasure. They say that small things make a big difference. That is absolutely true of the MacBook Pro. Some of the things I relish in the notebook are
When close the lid, the computer goes to sleep. It doesnt secretly stay awake, like my Dell notebooks, and boil within my bag.
There is absolutely no noise. (No moving parts in the hard-disk, no processor cooling fan noises etc).
Hard Disk speed has remained the same since I bought my computer – so it feels just as fast as it did a year ago!
No crapware! I don't have a McAfee Antivirus force-installed on my computer – which constantly reminds me to buy the full version.
Fewer built-in applications. The built-in ones WORK! Mail, Calendar, Safari, iTunes, QuickTime, Dictionary, iMovie, iPhoto and Notes – they all work, ~100% of the time.
Unix Shell!
Battery lasts ~6 hours on normal usage. My notebook lasts an entire flight journey (home -> airport + waiting time at airport + time within the flight + airport -> destination) on a single charge.
OSX looks inspiringly pretty. Timely updates keeps my notebook looking new every year. Upgrades simply work without compromising on speed. I never had that experience with Windows.
Mouse trackpad works – in exactly the stated way – 100% of the time. The swipe gestures are extremely logical.
Keyboard on the MacBook Pro is exceptionally smooth.
When I bought my notebook, Apple was still not giving away Pages, Numbers and Keynote for free along with the purchase. So, I bought Microsoft Office 2011 along with the notebook. I used VirtualBox for a while and found it frustrating to use. So I bought Parallels.
The whole package cost me a lot, I mean a real lot. In India we pay a lot more for Apple products than the folks at US. So I did end up paying a lot more for my notebook + Microsoft Office 2011 + Parallels than most folks at US would have. But I would still say that it is worth every penny.
I still enjoy owning a MacBook Pro. I know that I would use it for another 3 years atleast (making it 5 in all).
I have been suggesting to everybody at home, office and friends group(s) to go for an Apple product. One of my colleagues at work has recently bought a MacBook Pro 13″ and he is loving it! I might go for an iPhone next year purely because my experience on one Apple product has been extraordinary. They cost a lot, but I believe they are worth it.