Advay (my 8-year-old) has a friend in our gated community who is in his second year of engineering. When he was at home for his semester break, Advay would visit him often and watch him play the keyboard. In roughly a week's time, Advay would come home and share with excitement about this new tune he had learned to play on the keyboard. He would enact his learnings on the table and make sounds from his mouth to convey what he had learned.
A few weeks later Advay started asking us if we could buy a keyboard at home. Nandini & I were reluctant. But we remembered that my mother had bought a keyboard ~10 years ago and she had loaned it to one of my cousins. I checked with him and brought the keyboard home. Advay couldn't believe his eyes that we now had a keyboard at him. He called my mother and thanked her profusely.
We connected the keyboard in our media room and Advay called us to watch his first performance. We did not have many expectations. We honestly did not expect him to play much at all. But we were surprised…
It has been little more than a week since we got that keyboard home. He has been spending a lot of time on the keyboard, learning tunes from tutorials on YouTube.
When he started learning from YouTube, he would first keep the iPad on the table and refer to it every now and then. Then he would keep it on his lap and play. At some point, he started to wish for a stand on which he could mount the iPad so that his hands were free to play.
Since he is also into carpentry; I put together a 3D model of an iPad holder as something we could build to help him access the iPad while at the same time keep his hands free.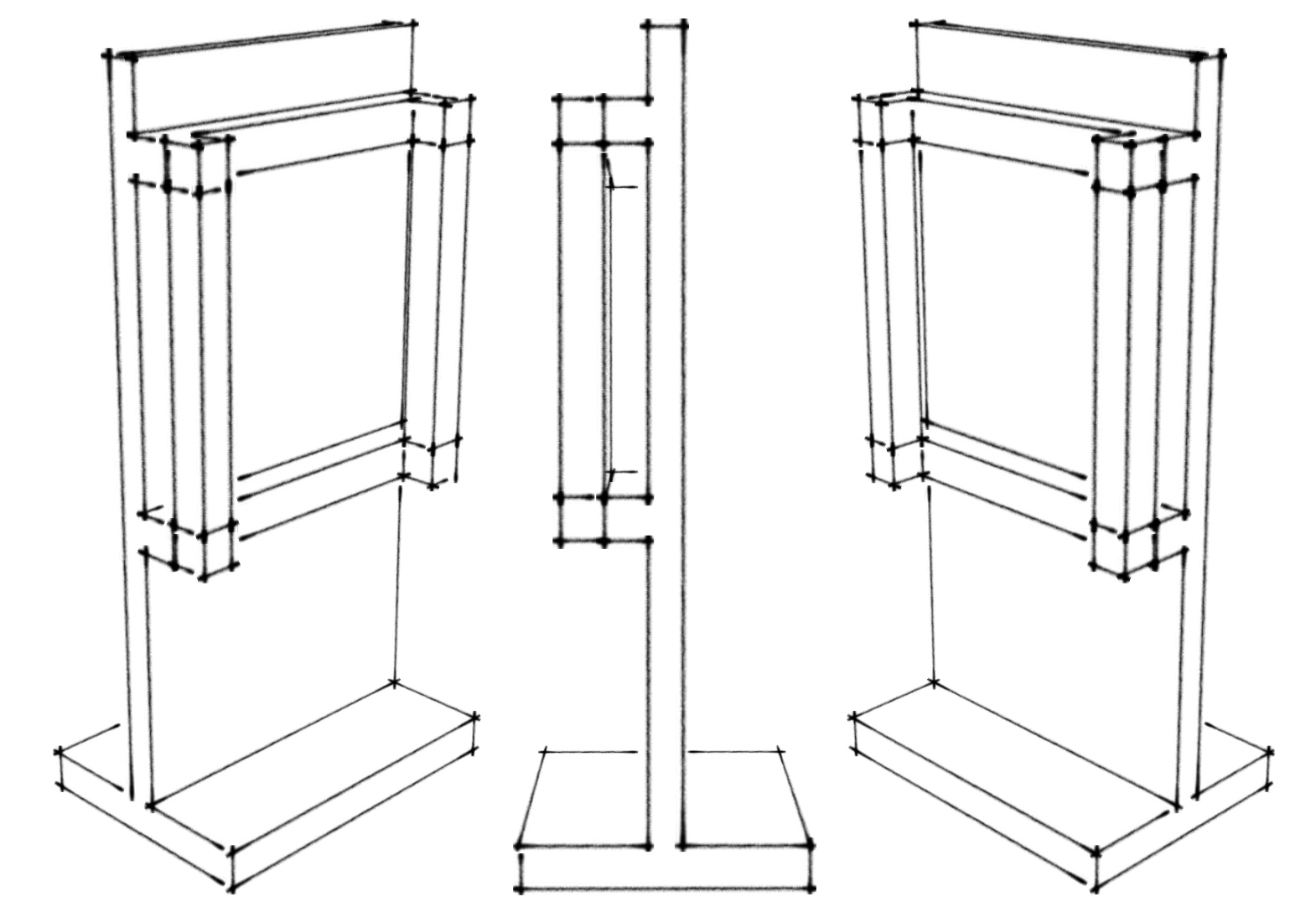 And we finally built one. It came out slightly different than designed. In the process we learned about triangles also.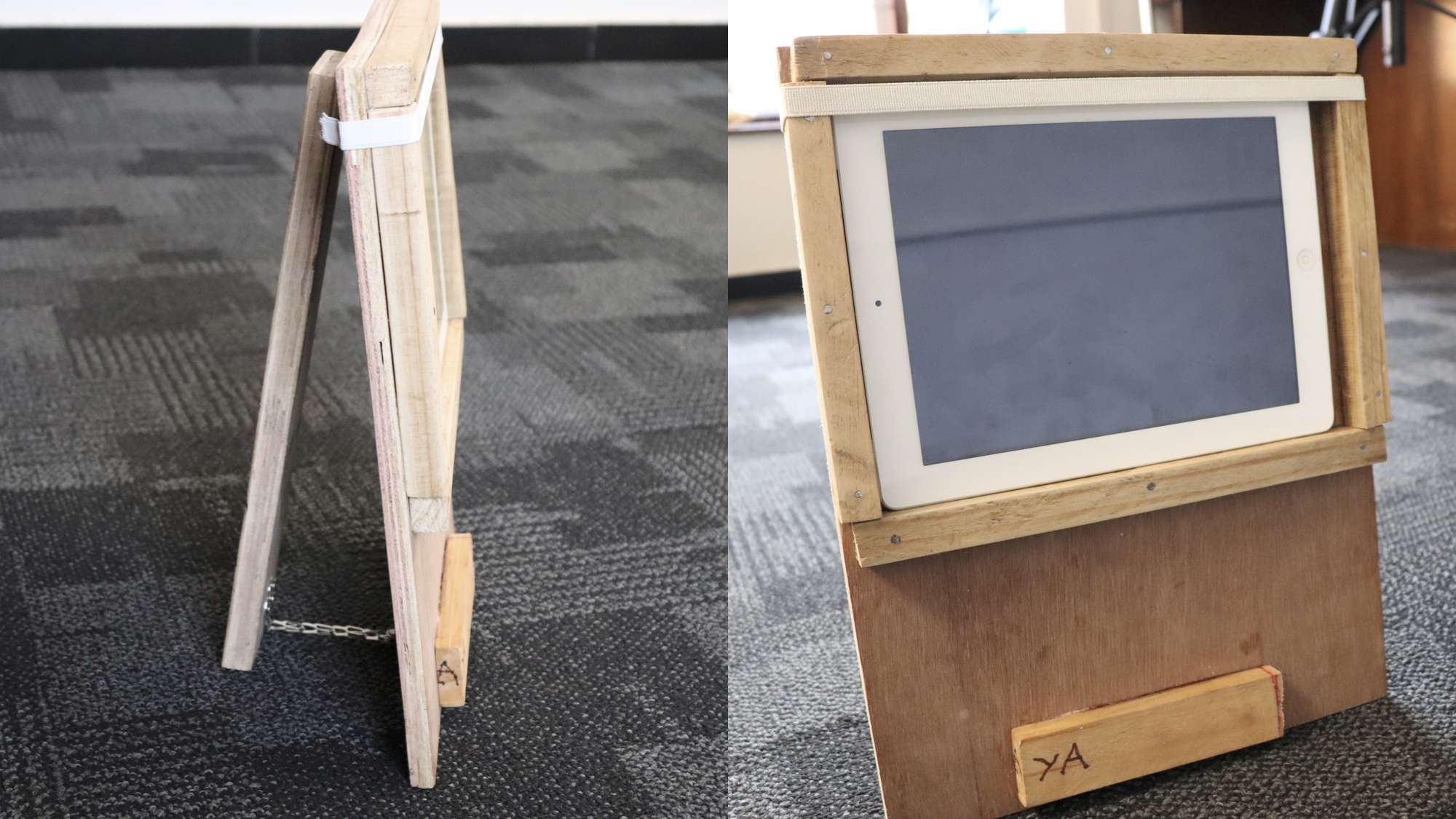 We even made a video to help explain the value of this iPad holder. In the process he learned a bit of acting also 😉
We simply love how Advay is learning the keyboard. He doesn't want to join a formal keyboard class right now. He says that he will continue learning the Flute formally by going to classes. For now, he wants to learn the keyboard by himself. I think he is smitten by the joy of self-learning. Nandini & I trust him enough to know that he will ask for formal classes when he is ready to undertake formal training.
Not all his learning is informal though. He gets some "formal" training from his friend in the gated community and also from my cousin Sujith Udupa. Sujith is the Brian Harold May of our family. He is super talented in music. He just finished his masters in core science and wants to now pursue a Ph.D. in Physics. Whenever he comes home he lovingly teaches music to Advay. A lot of his old instruments come to him as hand-me-down gifts too.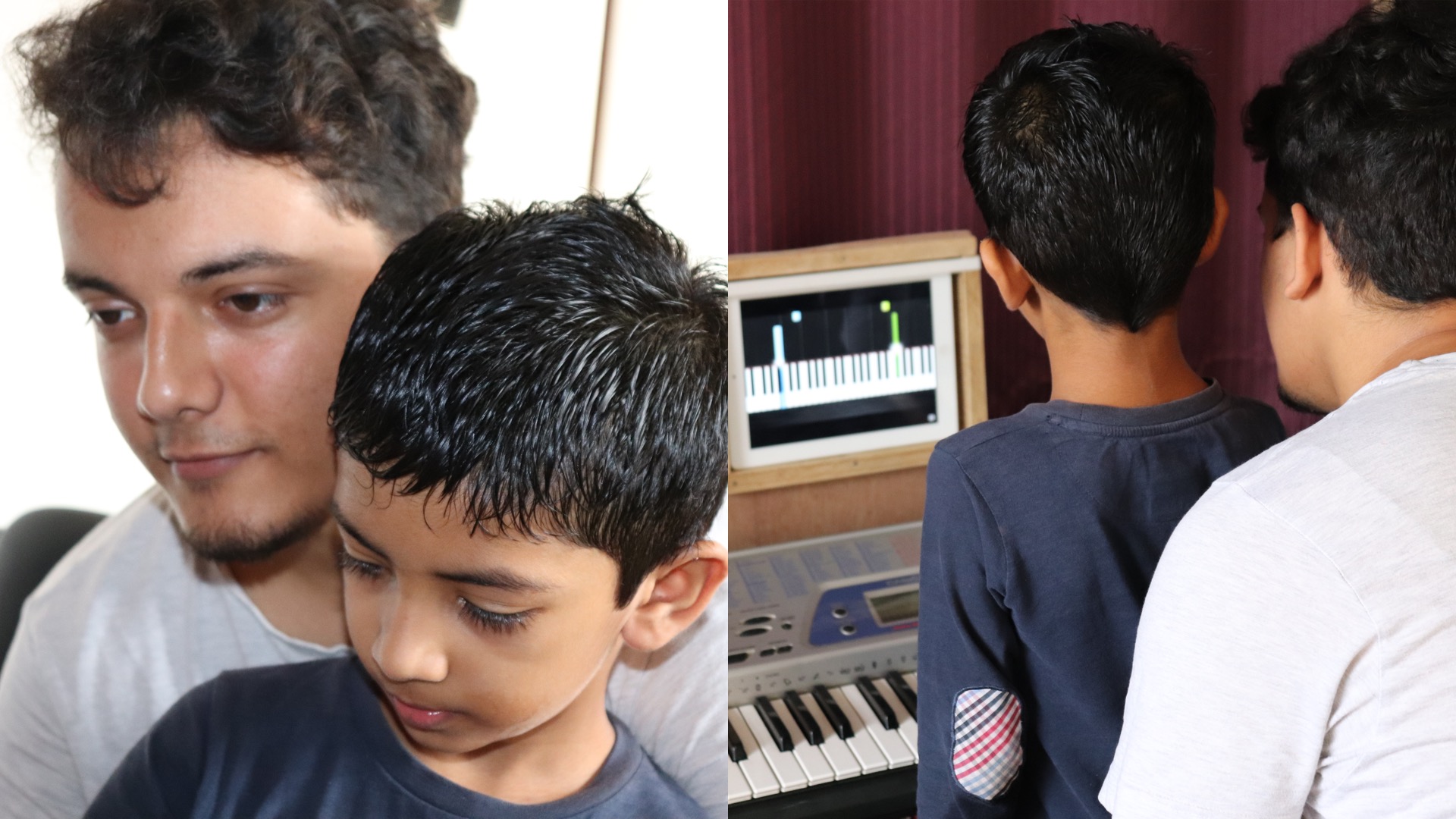 It is also awesome to notice how different domains of learning come together. He tries to render flute ragas on the keyboard. He used his carpentry skills to build tools for better learning keyboard. We can see that he is equipping himself with the skills required to go about learning and doing things he cares about.