Nandini recently found out about "Open Day at IISc". She was excited to go with Advay (my 7 year old) for that event. On Saturday they both got on the Metro and reached the IISc campus.
Through the journey, Nandini explained to Advay what Open Day was and the opportunity that would be available to him. That he would get to see a lot of "science-stuff" and it would all be very interesting. Advay was very keen to check it out.
Once they reached the campus and walked-in, he saw the corn vending counter. Advay loves corn, so he asked for a cup. Nandini buys him a cup-corn. He took his own sweet time relishing the corn in all its glory.
Once he was done with corn, he threw the cup away in the bin and they both started walking towards the area where "science stuff" was happening.
Enroute, Advay notices a lot of people having ice-cream. He turns to Nandini and says – "Amma, so many people are having ice-cream. There has to be an ice-cream counter somewhere nearby. Let's go find that out. I want an ice-cream."
Nandini was a little pissed at this point. In her head she is thinking – "Have we come here for Open Day or for eating corn and ice-cream!" But then, she is also given by this thought – "It's very sweet actually, he is fully being a 7 year old kid!" So, she goes ahead and buys him an ice-cream anyway.
Advay spends his own sweet time savouring every bit of the ice cream. Throws the cup into the bin. Now, seemingly ready to look at the "science-stuff" he looks at Nandini with a "I am now ready, let's go" expression.
They then stroll around the campus and gathered as much "science-stuff-gazing" as possible. In the end it turned out that the day seemed mostly apt for 10-11+ year olds. Advay did enjoy the display of rockets and airplane models though. Finally they caught a bus ride back home.
When he came back home, he was tired of course. But then he got what he wanted from an "Open Day".
– Corn
– Ice-Cream
– Rocket & Airplane models
– Metro & Bus ride
– And many many more…
Today afternoon, when Nandini & I were enjoying our Sunday noon nap; Advay spent a good 2 hours making this 🙂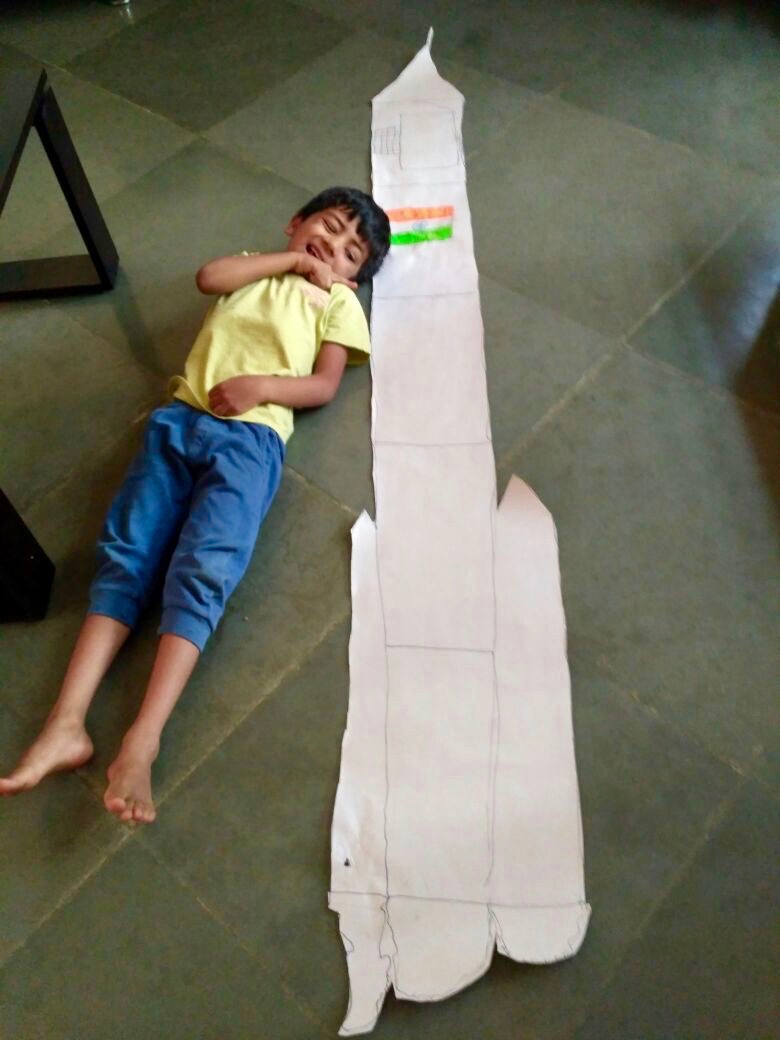 There is so much for me to learn from him!