We bought a 40×60 site about 4 years ago in Banashankari 6th Stage, Bengaluru. It's an east facing site – looking straight at the Turahalli forest.
This year, we want to build our home there and move into it – hopefully next year.
We have been taking informal, but well informed, help from one of our neighbours and good friends here at Good Earth. He is an architect by education and profession, but has stopped practicing for the last 20 years. We started speaking to him around Deepavali last year (2020). Sometime in late November he showed us some drawings he had made for our house. The design looked fantastic. He then further developed the design and showed us a bit more detailed drawings. We just loved what he had created. He then advised us to look out for a practicing architect to help create alternative ideas and then finalise on a formal plan.
In mid January this year, one of my high school friends, Vinay Chandra, invited me to stay over with at his farm house for a weekend. They had constructed the farm house quite recently and had been meaning to invite us over. Their intention behind the farm house is to use it for weekend stays and also to lent it to groups of people who want to spend sometime on reflection, study and retreat. So, we went there, stayed for a weekend and were quite impressed by their property.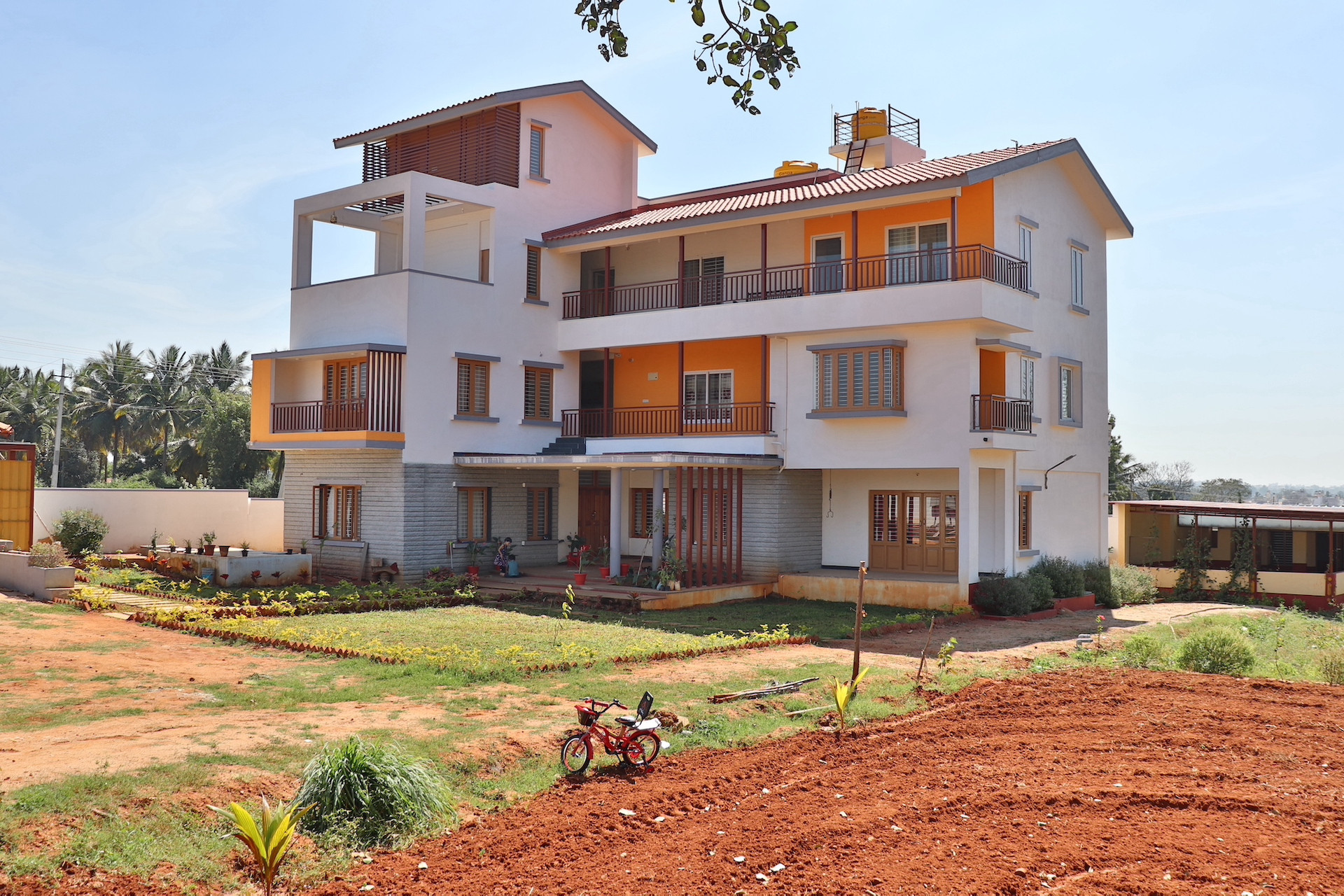 Vinay then introduced me to his architect, who I visited a week later. Mr. Vinayak (the architect) visited our home last week and spent close to 3 hours asking us questions, understanding who we are, what we like, what we don't like and so on. He then offered to present a concept later this month which we can consider, polish and take forward if needed.
So, here we are – formally starting the work on building our house.